Mother's Day Cocktails: Part 2
In part one, I gave you the back story and the recipe for the Pineapple Citrus Sparkler. Now, I can share the cocktail that really made my taste buds sing.
I began crafting this cocktail with the idea of a tequila sunrise in mind. I love tequila margaritas and I remembered having a tequila sunrise when my husband and I visited Mexico many years ago.
A traditional tequila sunrise is a little heavy on the OJ and can sometimes be cloyingly sweet. Even if your mom is super sweet, her Mother's Day cocktail should also be refreshing and delightful.
To balance the sweetness of the orange juice and add complexity of flavor to this cocktail, I added lime flavored sparkling water and vanilla. HOME RUN! The citrus flavors feel clean on the palate and the sparkling water reminds me a little of a champagne mimosa while the vanilla and cherry offer their own nuances of earthiness and sweetness.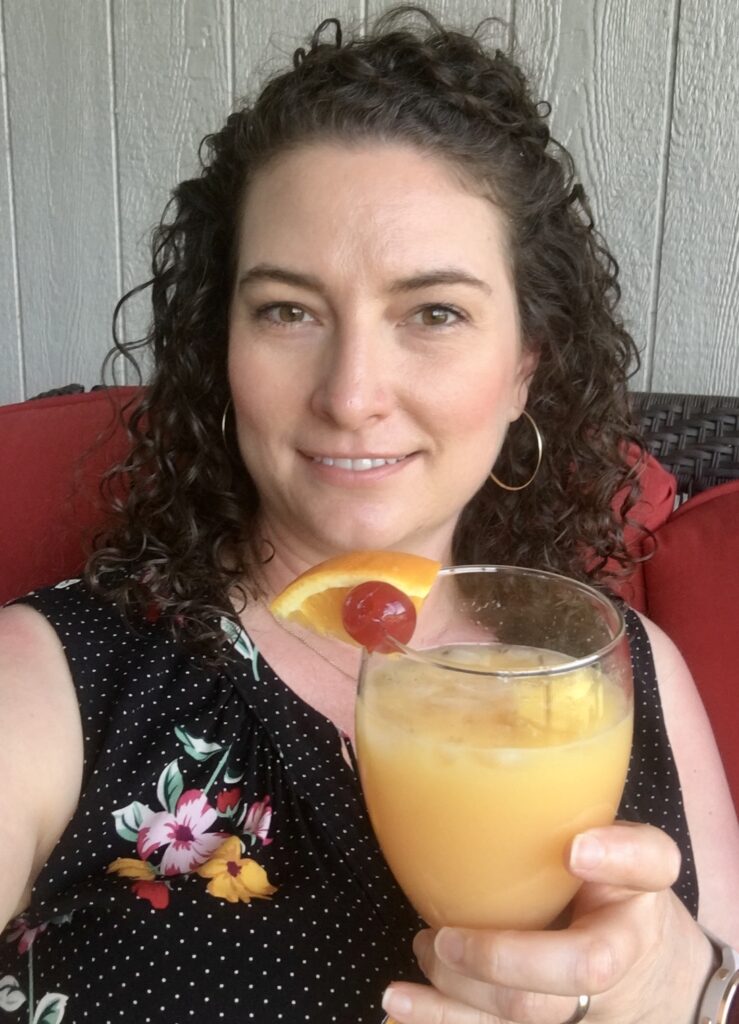 This cocktail looks just as beautiful as it tastes too. Using an all natural maraschino cherry juice will give your cocktail a lovely blush at the bottom. Add an orange slice and a cherry to the rim for decoration.
This cocktail includes VAIN foods Citrus Drops, which adds both vanilla flavor and orange essence to the cocktail. If you don't have the Citrus Drops, just use your chosen vanilla and add a splash of orange liqueur such as Triple Sec or Grand Marnier.
The recipe below is for a single beverage. Check out the notes section at the bottom of the recipe for large batch measurements.
Limey Tequila Sunrise
Course: Beverage
Difficulty: Easy
Ingredients
1 cup orange juice

2 Tbsp silver tequila (1 oz or 1 small shot)

1/4 tsp Citrus Drops (or vanilla and a splash of orange liqueur)

1 cup crushed ice, divided

1/2 cup lime sparkling water

2 Tbsp all natural maraschino cherry juice

optional: orange slice and cherry for the rim
Directions
Fill a glass (go as fancy or casual as you like) with 1/2 cup crushed ice.
In a cocktail shaker or pitcher if you're making big batch, put the remaining crushed ice, orange juice, vanilla and tequila and stir.
Add the sparkling grapefruit water and pour into serving glass.
Pour the cherry juice into the center of the glass. It will settle on the bottom to create a sunrise effect in the glass.
Garnish with a fresh orange slice and cherry.
Notes
Measurements for large batch: 6 cups orange juice, 3/4 cup (6 oz) silver tequila, 1 1/2 tsp citrus drops (or vanilla with a tsp of orange liqueur), 2-12oz cans (3 cups) lime flavored sparkling water, 3/4 cup maraschino cherry juice.