Mother's Day Cocktails Part 1
Quarantine 2020 is still going strong, and I couldn't bear the thought of a Mother's day without imbibing in a bit of cocktail. It's usually mimosas out at a restaurant, but since that is not going to be happening this year, I decided to get a little more creative at home.
I have to say, it was a lot of fun developing cocktail recipes over the last several afternoons. I think my husband would tell you it was all very tasty, and highly entertaining. Since being diagnosed with MS, I drink rarely and now have the tolerance of a mayfly. Use your imaginations friends, and enjoy this moment of brevity on me.
Initially, I had planned to develop two recipes, adjust them to my liking, then post the one I liked best. As it turns out, I created one recipe using vodka and the other tequila. My husband is nuts for the vodka: Pineapple Citrus Sparkler, and I was crazy about the tequila: Limey Tequila Sunrise. We tasted and tasted and couldn't agree, so both recipes are getting posted! Which one you choose probably comes down to whether or not your mom is a vodka gal or a tequila gal. I guess I'm tequila. I should have realized that right off the bat. There have been signs pointing to my affinity for tequila for many years.
This cocktail includes VAIN foods Citrus Drops, which adds both vanilla flavor and orange essence to the cocktail. If you don't have the Citrus Drops, just use your chosen vanilla and add a splash of orange liqueur such as Triple Sec or Grand Marnier.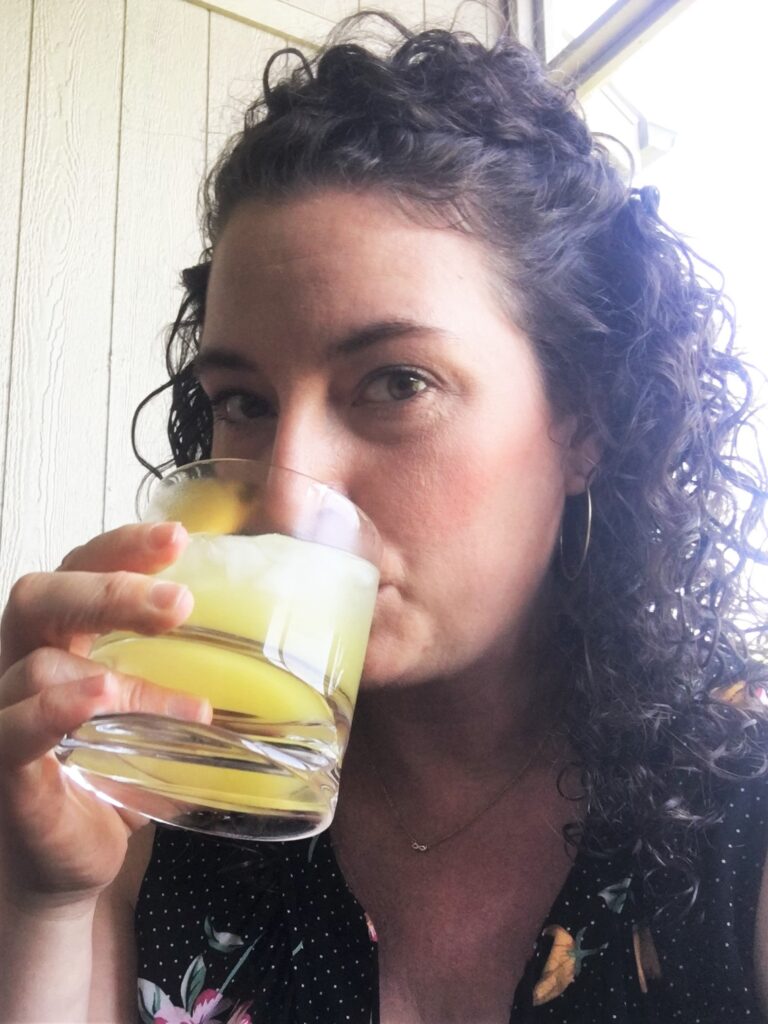 Leave a comment about which cocktail, or liquer, you enjoy most!
Happy Mother's Day to all you fabulous Moms!
Oh! If you're making this for your mom or the mother of your children: You're pretty awesome, and she is lucky to have you.
CHEERS!
Pineapple Citrus Sparkler
Course: Beverage
Difficulty: Easy
A crisp spring cocktail, perfect for Mother's day brunch.
Ingredients
1/3 cup pineapple juice, chilled

1/2 cup grapefruit flavored sparkling water, chilled

1/4 tsp VAIN Citrus Drops (or vanilla and a splash of orange liqueur)

2 Tbsp (1 small shot) good quality vodka

1 cup crushed ice

Optional: fresh pineapple garnish
Directions
Fill a glass (go as fancy or casual as you like) with 1/2 cup crushed ice.
In a cocktail shaker or pitcher if you're making big batch, put the remaining crushed ice, juice, vanilla and vodka and stir.
Add the sparkling grapefruit water and pour into serving glass.
Garnish with a fresh pineapple slice and enjoy!
Notes
For Pitcher to serve 6-8: 3 cups chilled pineapple juice, 3 12 oz cans grapefruit flavored sparkling water, 1 1/2 tsp citrus drops, 1 cup + 2 Tbsp vodka