I read more books than ever this year and had to pair down my list of 5 star reads to present these 5 books that I would recommend to any reader. I'm proud to have a variety of genres on this list and hope that you'll find a title that inspires you this year.
Comment with your favorites!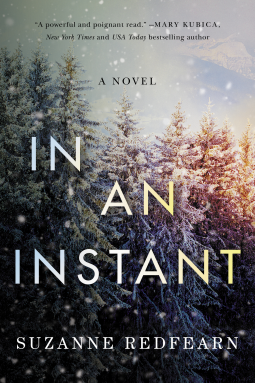 "In An Instant" by Suzanne Redfearn
Grab your tissues, this novel will break your heart.
When a group of people slide off a mountain in a glorified camper during a snow storm, strength, character, and loyalties are tested. The teen who dies on impact narrates this heartbreaking story of friendship, family, and recovering from trauma and loss.
The thoughtful and careful study of each character is so lovingly crafted by Redfearn as she navigates the reader, via Finn, through the thoughts, emotions and decisions of each character during the accident and throughout the recovery period. From heroes to murderers, crisis brought forth traits in these people that they could not have expected. Are those character flaws or survival instincts?
The questions I have asked myself while reading this book and will continue to ask myself in the coming days, weeks, months, and years will hopefully remain unanswered.
Reading the authors note at the back of the book is worth your extra time. I was shocked to hear the story that inspired this novel. I could not remain friends with someone who didn't care for my children as they cared for their own, and I would expect the same feelings from anyone who trusted me with their children.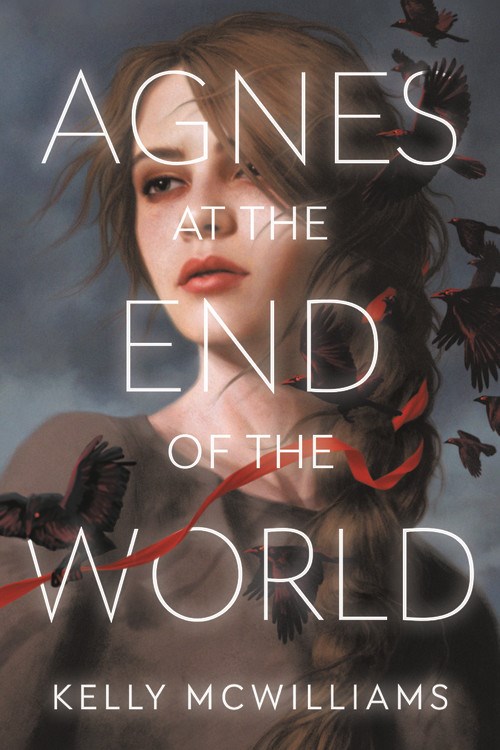 "Agnes at the End of the World" by Kelly McWilliams
This book was recommended to me by my teenage daughter. It was one of the books her librarian had on a reading/book club list for teens and her teen book club unanimously rated this book very high.
The story began in a secluded religious cult with teenage Agnes trying to secretly manage her littlest brother's diabetes. The brand of faith in the community centered around a prophet who sanctioned polygamy and independence from the modern world-including medicine.
While Agnes strove to mother her siblings and stay within the bounds of her faith, the world outside her community began to battle a strange virus. Could the prophet save Agnes and her community?
While the book began as realistic fiction, it took some science fiction and even fantastical turns later in the book.
The storytelling and character development is excellent. I was rooting for Agnes from the first page to the last.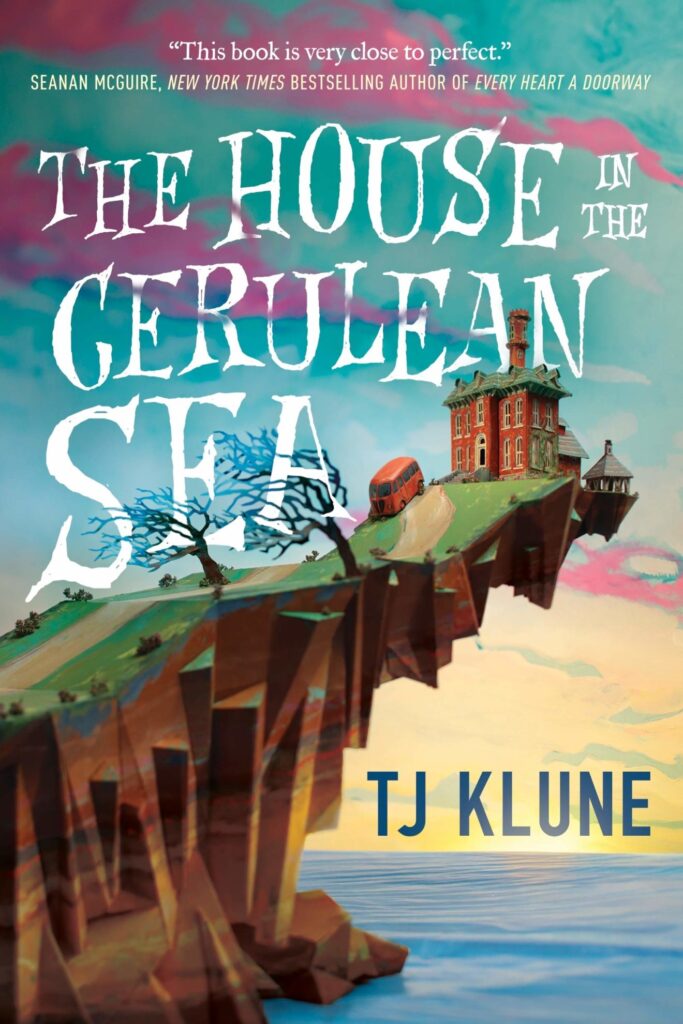 "The House in the Cerulean Sea" by TJ Klune
Thoughtful, heartwarming, and cheeky. Yes, cheeky. Fantastical Realism deftly written to appeal to both fantasy and popular realistic fiction readers.

I cannot fairly compare this book to any other book I've read. The world T.J. Klune has created is one where magical beings and creatures are known and recognized; living among humans in a modern society. While there is an undercurrent of second class citizenry for these magical beings, there is nothing so dramatic as violent battles or heroes taking to the streets.

It all begins with a rather underwhelming fellow, who has a big heart. That is part of the beauty of this story. The reader is invited into the mundane life of Linus, a social worker, who checks in on the orphanages of magical youth, and does his best to look after the safety and well being of those children by following the guidelines set by the government. Linus does care for the children, but is clinical to a T. His life in the city is very grey as well as lonesome.

When Linus' skill for detachment and procedure earns him a top secret assignment at an unique orphanage on an island, life becomes much more colorful. The residents of this unique orphanage will make you laugh, and will tug all your heartstrings- as only children (people) who overcome hardship with strength and creativity can.

If you can't find humor and joy in this story, you ought to be brained by a garden gnome and left to feed the flowers. *wink wink*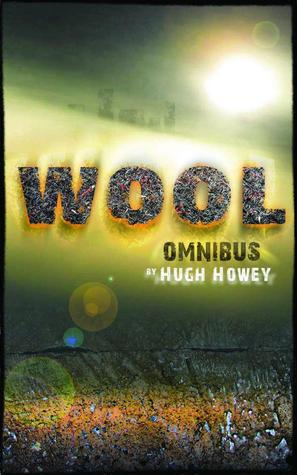 "Wool" by Hugh Howey
Humans were not meant to live underground, but it is forbidden to even speak of going OUT.
Howey takes us deep underground into the world of THE SILO to meet the people who are many generations out from the end of the above ground world being habitable. We get to know their Mayor, the sheriff, the IT guy, and the machinist from the down deep who will change everything. There are secrets, power struggles, and unseen forces at play.
This story is cleverly woven through the intimate workings of each character. The world is fully realized and described in such a way that I could see all of it in my mind; hear the boots on the stairs, smell the mechanic's grease, imagine the emotions driving every choice and decision of my favorite characters.
There were plenty of surprises, red herrings, plot twists, mysteries, and harrowing moments to keep me on the edge of my seat. At times, I had to put the book down for a few minutes just to process the magnitude of what was happening. This post apocalyptical, sci-fi, thriller should be on your TBR list.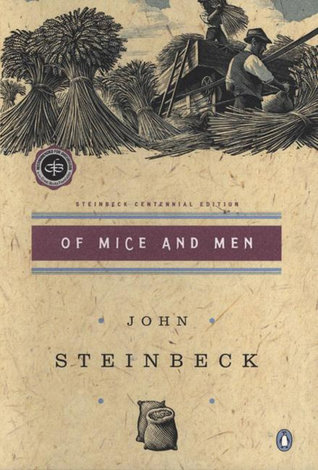 "Of Mice and Men" by John Steinbeck
A timeless story of innocence, loyalty, and impossible choices.
Steinbeck weaves a nostalgic tale of tramps and ranch workers during the early 20th century with scenic details and stories of innocence and hope spun in a harsh landscape amongst rough characters. This is a 100 page classic novel that anyone could enjoy.
The relationship between George and Lennie is difficult for me to understand at first, but I come to realize that they are easy companions and both are unforgivingly loyal to each other. Despite the foreshadowing throughout the book, the author still surprised me with the climax and ending.
I found the complexity of Lennie being so big and strong while also having the mental capacity of a toddler utterly heartbreaking. His heart and mind were innocent and loving, while his body was just too strong and uncontrolled. Over 100 years later, our society continues to struggle with how to serve populations with mental illness and disabilities. On the one hand, we try to offer them safe environments while also teaching them to function in society. On the other hand, what do we do when they aren't able to function in society? Were the options in the book kinder and more humane than our options now?