This cake knocked my socks off.
Layers of spiced apple cake smeared with apple butter, piped with large stars of salted caramel buttercream frosting, all topped off with a salted caramel sauce drip. If September was a cake- this would be September.
There are 4 homemade components to this cake, but a person could purchase quality apple butter and salted caramel sauce for similar flavor and effect and a lot less kitchen time. I made the apple butter a few days before I made the cake, and the salted caramel sauce while the cake was baking.
This recipe is for a smaller, 6 inch cake, which easily serves 8.
Process Tips:
Start with prepping your cake pans. Grease and flour (or use baking spray) your pan and line the bottom with a parchment circle. TIP: You don't have to purchase precut parchment circles. Just trace the base of your pan and cut circles out with clean kitchen scissors.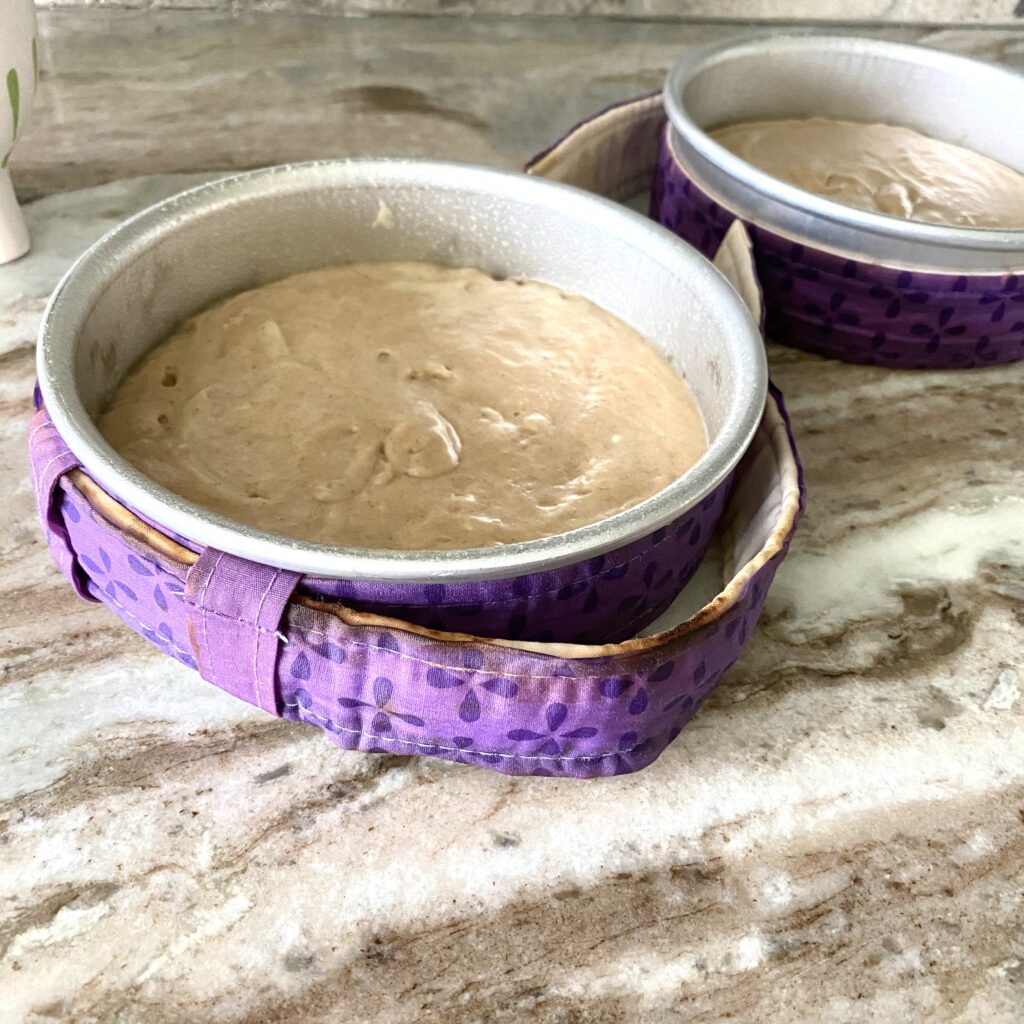 Once your cakes are cooled to room temperature, measure the halfway points with toothpicks and use a long serrated knife to cut them evenly in half. This is honestly the most difficult part of making this cake- cutting straight going sideways!
Spread each layer with prepared apple butter and pipe salted caramel buttercream dollops or stars. I like to put the cake in the refrigerator to chill before adding more layers. Continue this until you put the top layer on.
Chill the cake in the refrigerator about 20-30 minutes before adding the room temperature salted caramel sauce. If your cake is cold, it will help slow the drip so it stays on the cake and doesn't just run off onto the plate.
Add whatever little adornments you like to the top of your cake. I did a little swirl of buttercream accented with some cinnamon sticks and a star anise pod.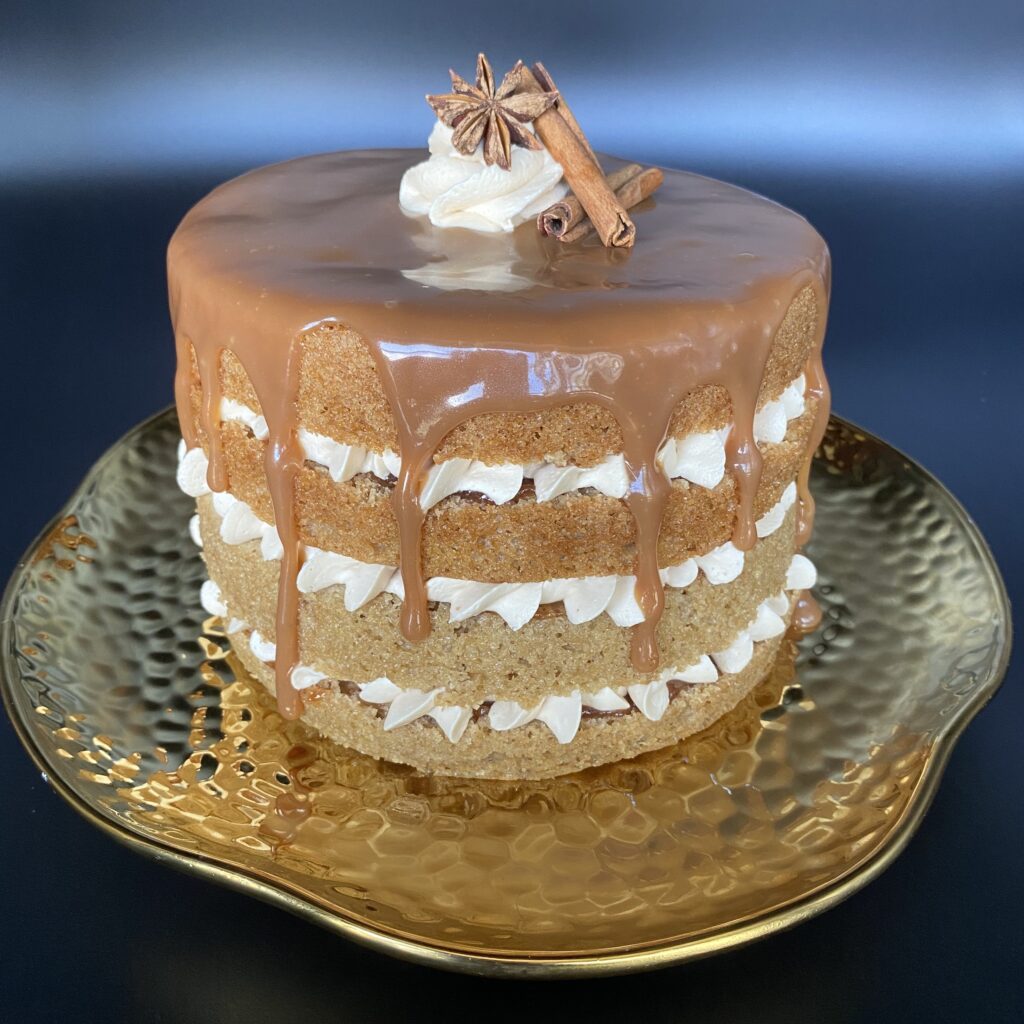 You may want to eat this cake with close friends and family only. It can be a little awkward if everyone is moaning and whimpering in mixed company as they enjoy their slice. It's just my advice. You can totally be the kind of person who makes it weird early on.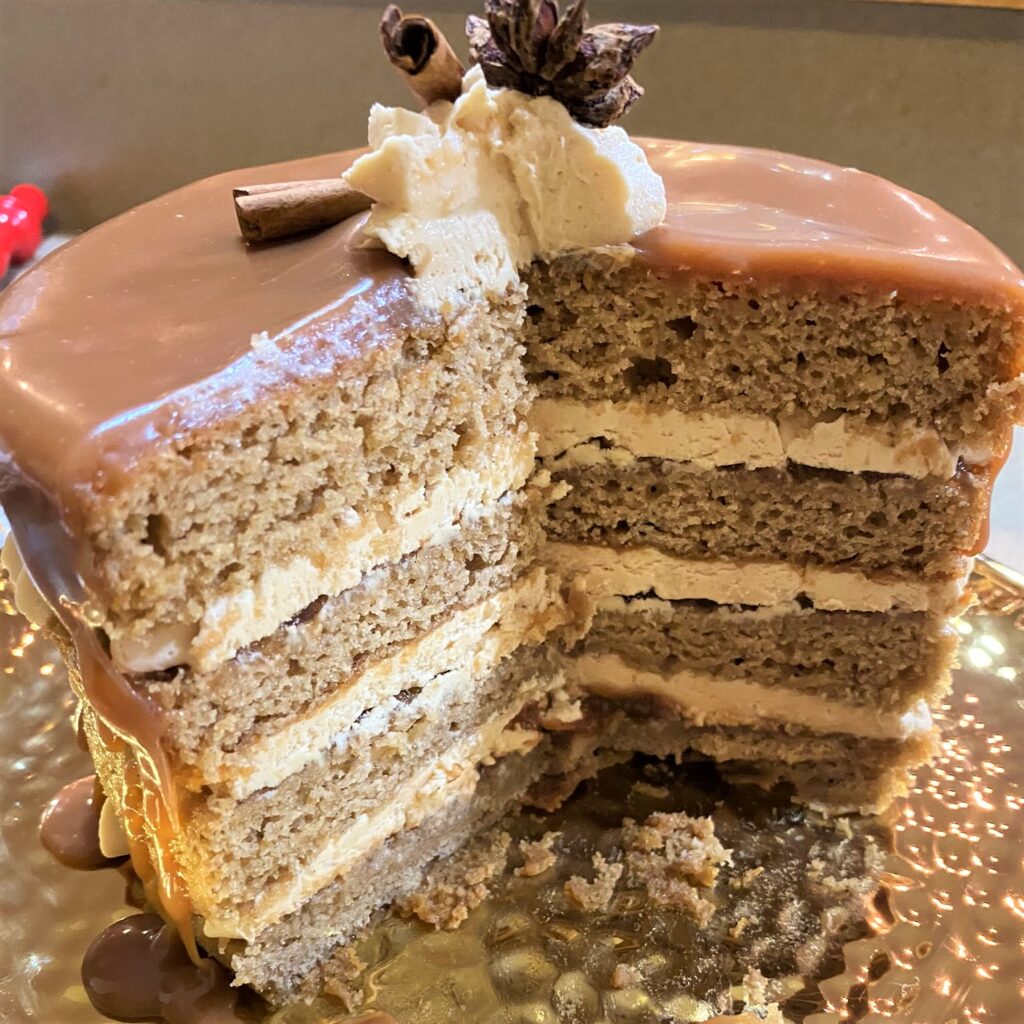 You know a recipe is a winner when the kids and grown ups alike are licking (kids) their plates or trying to quietly scrape (grown ups) every last crumb and bit of sauce off the plate. I'm not even sure we needed the dishwasher to do anything but sanitize the dessert plates.
I'd love to hear from you if you try this recipe! Comment below!
Salted Caramel Apple Spice Cake
Course: Dessert
A moist fall cake flavored with apples, spices, and salted caramel.
Directions
Cake
Preheat the oven to 350° F.
Generously grease and flour (or use baking spray) 2x 6 inch cake pans. A parchment circle at the bottom of the pan will help with releasing the cake.
Sift flour, baking soda, salt, and spices into a medium bowl.
Add the vanilla to the buttermilk.
Using a mixer, beat the coconut oil and sugar for at least two minutes or until light and fluffy.
Add in eggs, one at a time, beating well after each addition. 
With the mixer on low, add 1/3 of the dry ingredients alternating with the buttermilk mixture, beginning and ending with the dry ingredients. Add 1 cup of apple butter and mix just until blended.
Bake at 350° F for 25-30 minutes. Begin checking your cake at 25 minutes. If a toothpick inserted comes out clean, then your cake is ready to come out of the oven.
Cool the cakes on wire racks for about 10 minutes before removing from the pans to cool to room temperature before putting the cake together.
Salted Caramel Buttercream
After beating your buttercream, add 1/4 cup salted caramel sauce to the frosting and stir until combined.
Assembly:
Cut each cake layer in half horizontally.
Place one sliced layer on your cake plate or cake board.
Spread the layer with 2-3 Tbsp prepared apple butter, then pipe dollops or large stars of the buttercream on top of that. Place this layer in the refrigerator for 10-20 minutes to get firm before continuing.
Repeat the layering until you add the last layer. Do not frost the last layer! Chill the cake for at least 20 minutes before doing the next step.
Pour the remaining 3/4 cup salted caramel sauce over the chilled cake, gently pushing some over the edge to create the drip effect.
Notes
* If you do not have buttermilk in the house, put 1/2 tsp apple cider vinegar (or lemon juice) into a measuring cup and pour regular milk up to the 1/2 cup line and stir. Allow to sit for at least 5 minutes.