Flavorful, no bake, oyster crackers perfect for any occasion involving snacks.
New Year's Eve is approaching, and my family will skip a big meal in favor of a smorgasbord of our favorite homemade snacks and appetizers. There will be little pigs in blankets, Mexican cheese dip with chips, steamed Chinese pork buns, a veggie tray (because we aren't completely without conscience), and these easy party snack crackers.
This recipe needs to be made at least one day before you plan to eat it. Once made, store the crackers in an airtight container. They taste good for up to a month. If your batch lasts a month, you have far more self control than anyone in my house.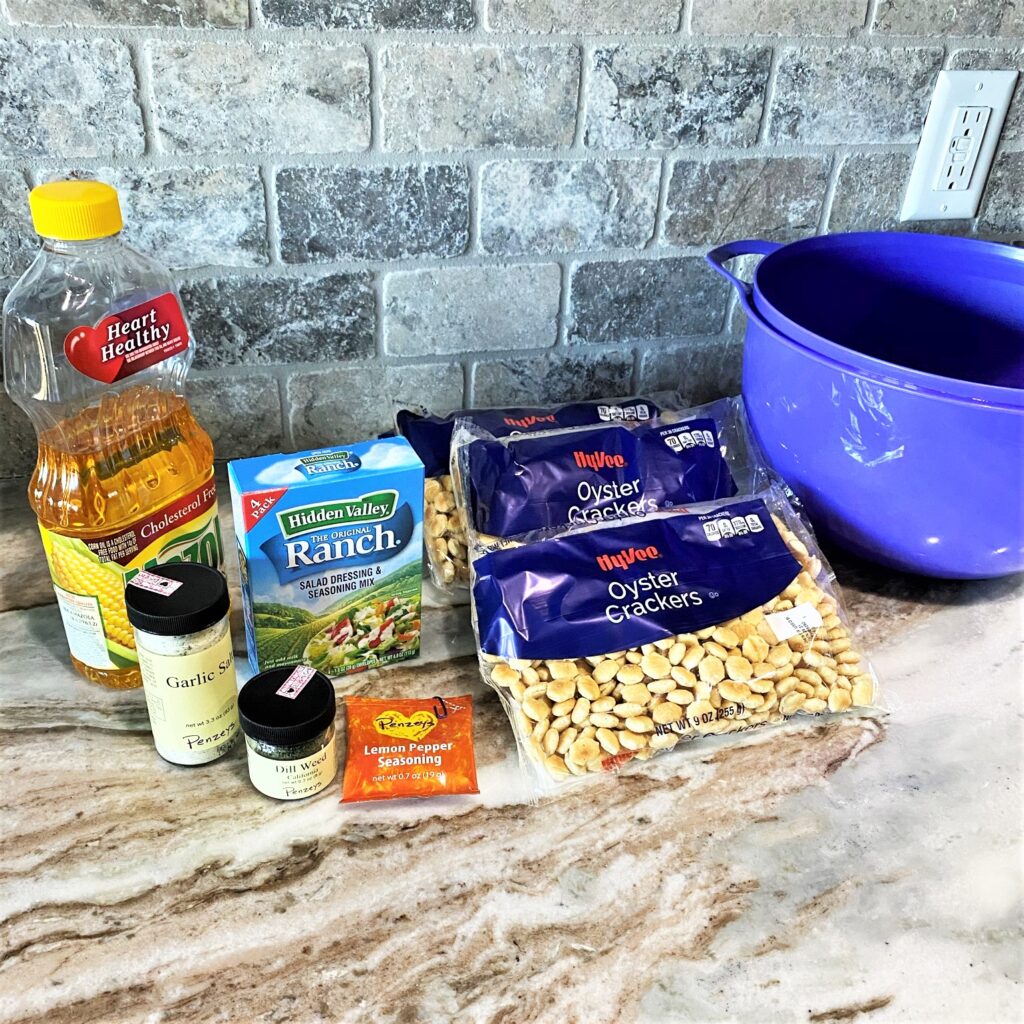 The best oyster crackers for this recipe are the less expensive, store brands. Those are typically smaller in size than the name brand "Premium" crackers, and seem to absorb a lot more flavor.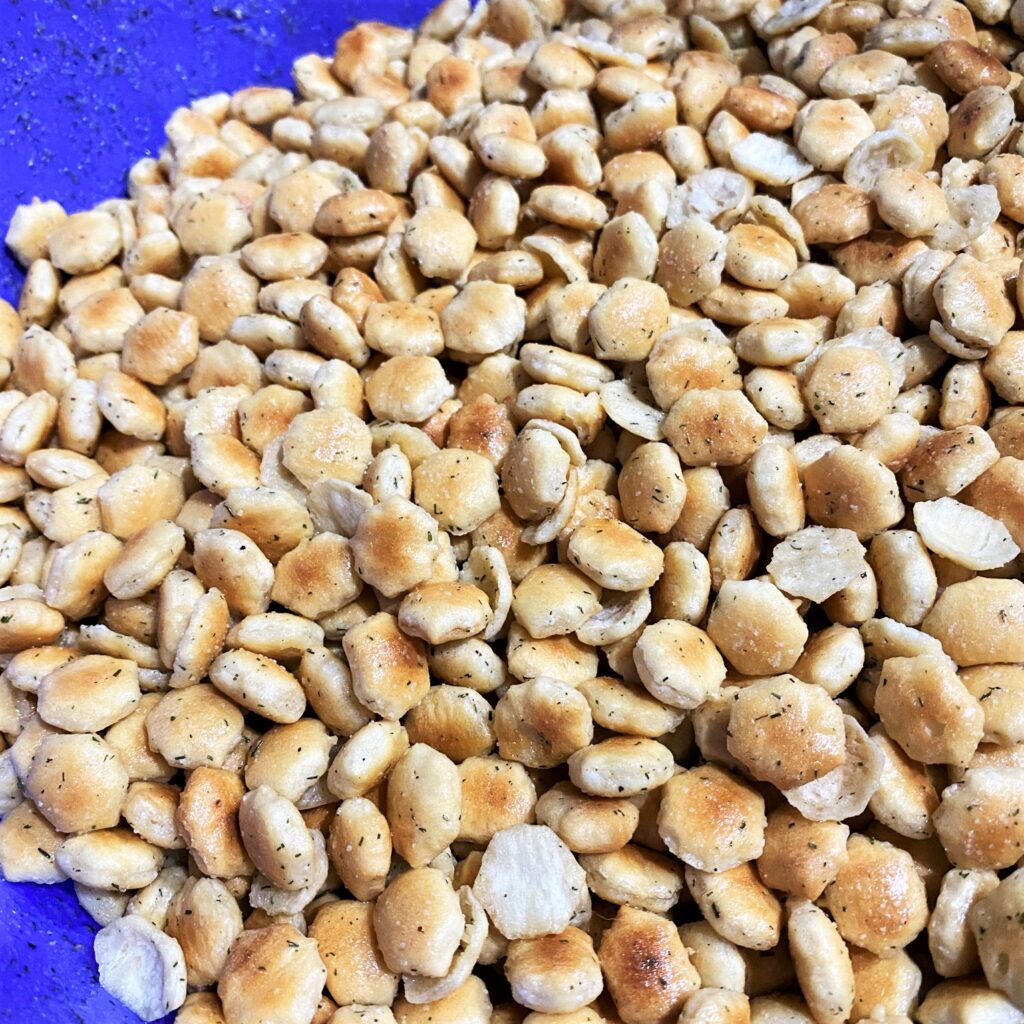 These perfectly seasoned crackers come together very quick and easy and can be made with or by young kids. The best part for kids is shaking or stirring the mixture several times, throughout the course of a day.
This recipe came from my Grandma Greer, and we've been making it for decades. I like to make a huge triple or quadruple batch and have the crackers on hand for gifts, gatherings, and our own personal snacking throughout the holiday season. I'm only limited by the size of my largest, lidded, food storage container!
Party on my friends! And may 2021 be everything you need this year.
Party Crackers
Course: Snacks
Make these flavor packed crackers at least 1 day before you plan to eat them. It takes a day for the oil and spices to be absorbed by the oyster crackers.
Ingredients
2 lbs Oyster Crackers

1tsp Garlic Salt

2 tsp Lemon Pepper

2 tsp Dried Dill Weed

1 pkg Hidden Valley Original Ranch Salad Dressing Dry Mix

1 cup corn (or other vegetable) oil
Directions
Pour the crackers into a bowl or container with a lid.
Combine all the remaining ingredients in a separate bowl. Whisk until well blended.
Pour the seasonings and oil mixture over the crackers and stir gently with a large spatula or spoon. Cover with airtight lid.
Over the course of the next day, periodically shake/toss the crackers in their container.