This year I created 3 custom bonbons in the orange, black and white MS theme. My goal was to use the chocolates to raise support, awareness, and funds for multiple sclerosis research.
I also created MS themed chocolate hearts filled with the bonbons and other bite size bits to add an extra bit of fun and fancy to the endeavor.
Big THANK YOU to everyone who supported my efforts, and is helping to find a cure for MS!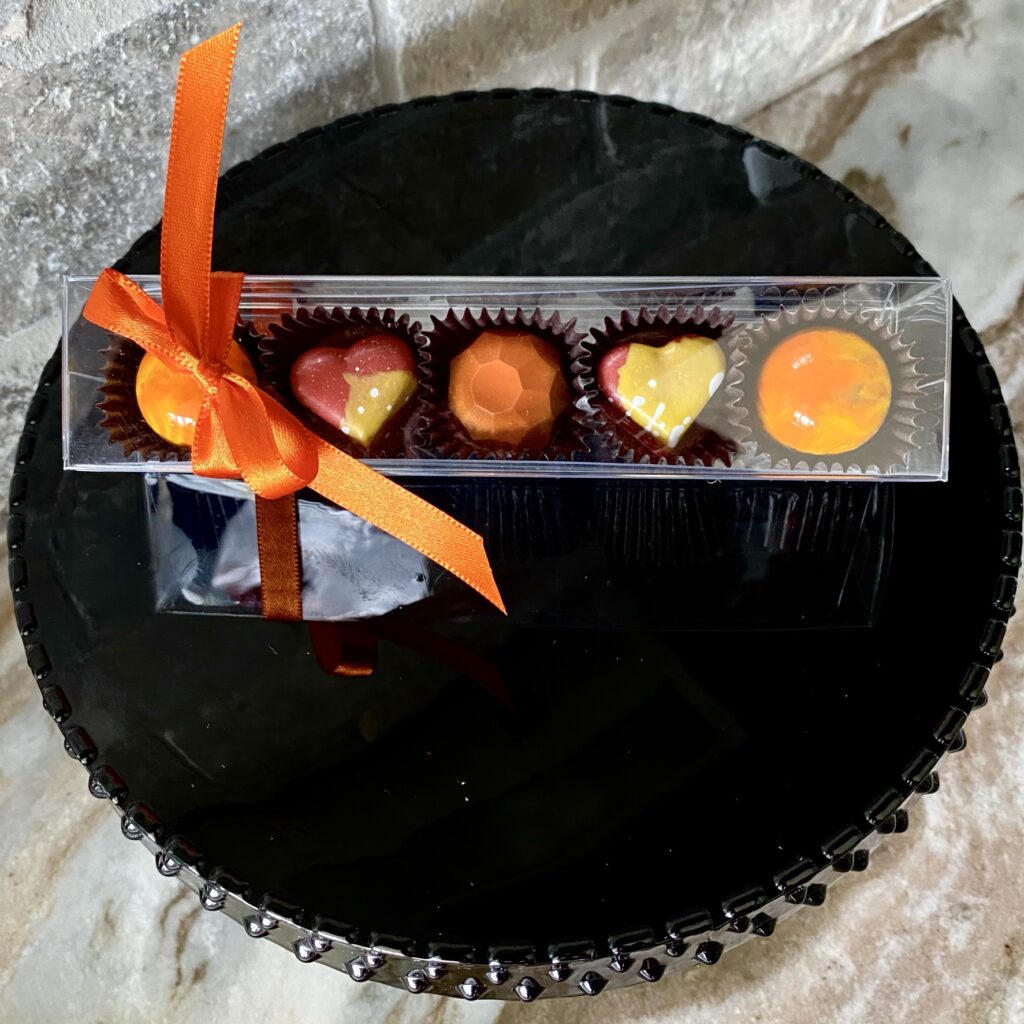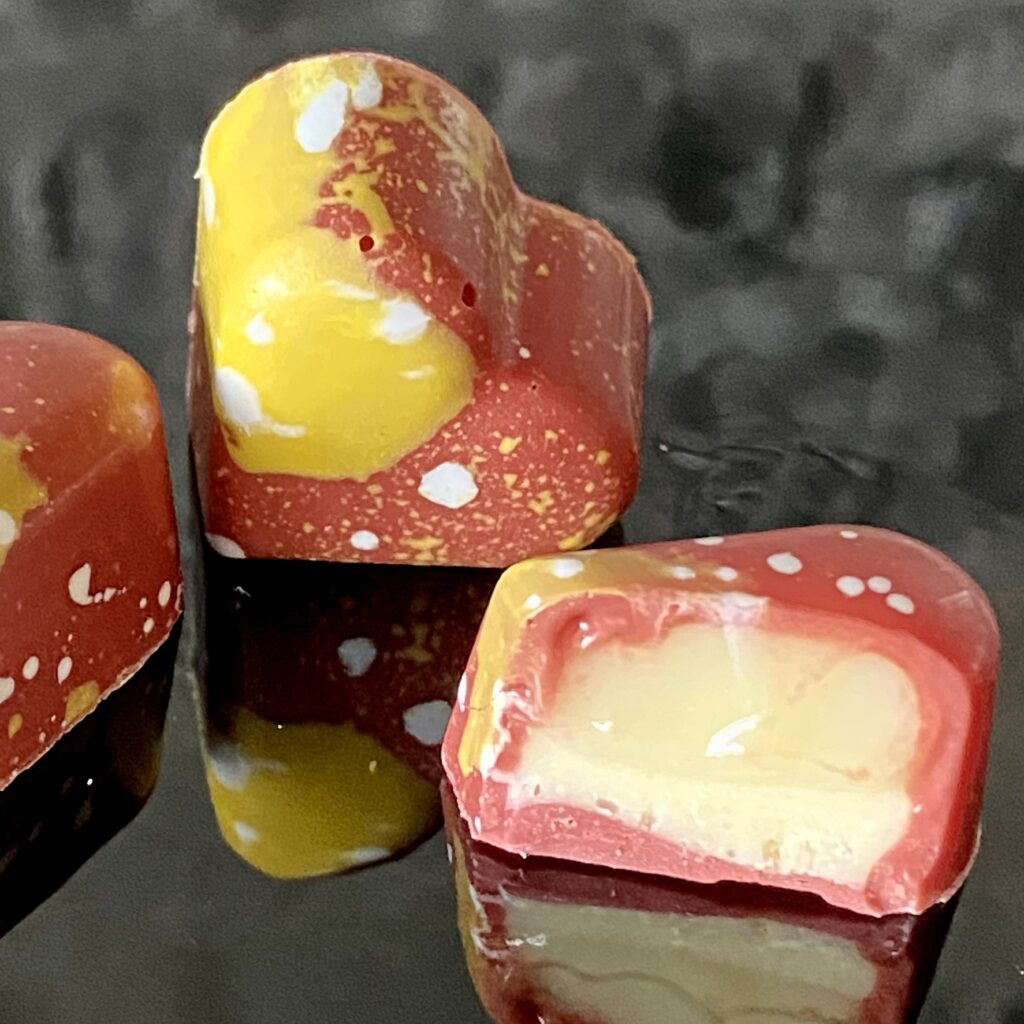 The Strawberry Lemon Cookie Bonbon is made with Valrhona Fraise (Strawberry) Inspiration Chocolate for the shell and filled with a layer of tart pink lemon and white chocolate ganache as well as a crunchy layer of crushed up gluten free Walker's lemon and ginger shortbread cookies and white chocolate.
The Dark Chocolate Caramel Bonbon is shelled in Dark Chocolate and filled with a soft homemade caramel that has been infused with additional dark chocolate, pink Himalayan salt and chocolate bourbon.
The Passionfruit Caramel bonbon is shelled in milk chocolate. The top layer is homemade passionfruit caramel flavored with gold rum, the second layer is chopped roasted and salted macadamia nuts, and the bottom layer is milk chocolate ganache.