Kermit the frog says: "It's not easy being green." This may be true. However, it's not hard to be green-ish. I love "ish." It's the perfect suffix to describe effort and improvement. "Ish," to me, means I'm not all the way there, but I'm working on it. Our family is not 100% green, but we are definitely 100% greenish! One of many ways that we work to spare our environment and reduce waste as a family is to use cloth napkins.
Cloth napkins are a lovely step in the green direction. There's so much to love about them. If you want your table to be elegant, funky chic, warmly inviting, or just a little green-ish; give cloth napkins a chance.
Cloth napkins, how do I love thee? Let me count the ways. Actually, there's too many to count, but let me give you the reasons to switch and the reasons I'm so glad we did.
The initial idea to switch over to cloth napkins came from a desire to be more environmentally friendly. Reducing waste in a reasonable way is important to me. At first, I wasn't sure if the cost of the cloth napkins would balance with the environmental impact of washing and the cost of just continuing to use paper napkins. After some research, I determined that if the cloth napkins lasted through 50 washings, then I would have made up the difference in cost compared to paper napkins, and beyond 50 washings would just be icing on the environmental cake.
Adding cloth napkins hasn't really added much to the laundry system either. I have to wash the kitchen cloths once or twice a week, so I just throw the cloth napkins into the same load. They don't take up that much extra space in the wash, and it's maybe an extra 5 minutes a week to fold them. Not a hassle or problem at all.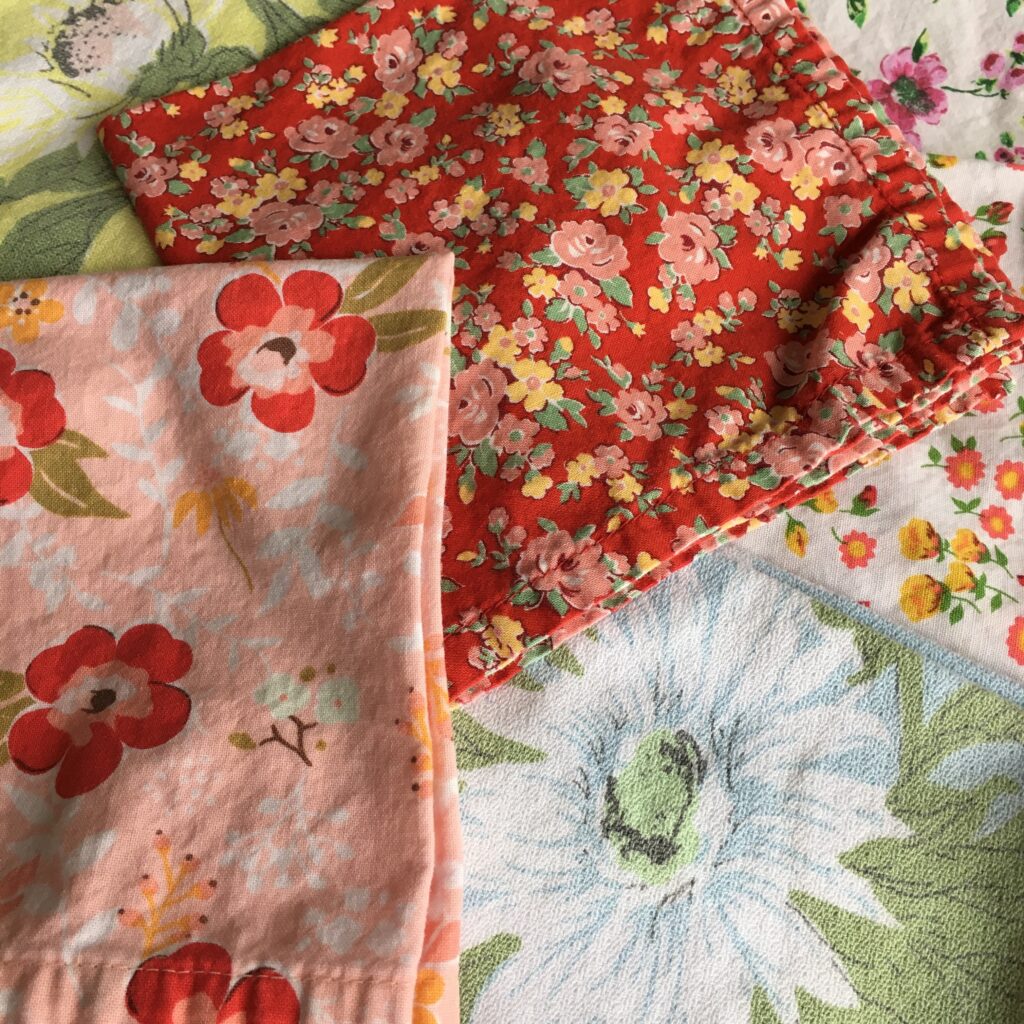 Over a year ago, I searched Etsy for reasonably priced, fun napkins for my family. I came upon an Etsy shop called Chow With Me and I really liked that I could pick the type of prints and colors as well as the sizes of the napkins. I don't need giant restaurant sized napkins for our everyday use, so I picked 10 inch napkins that fold into a nice 5 inch square. I messaged the owner, Terry, a few times to give her an idea of my style and what I was hoping for in prints. She sent the cutest variety of colorful, shabby chic, napkins. These napkins have now celebrated 100+ washings and still look great.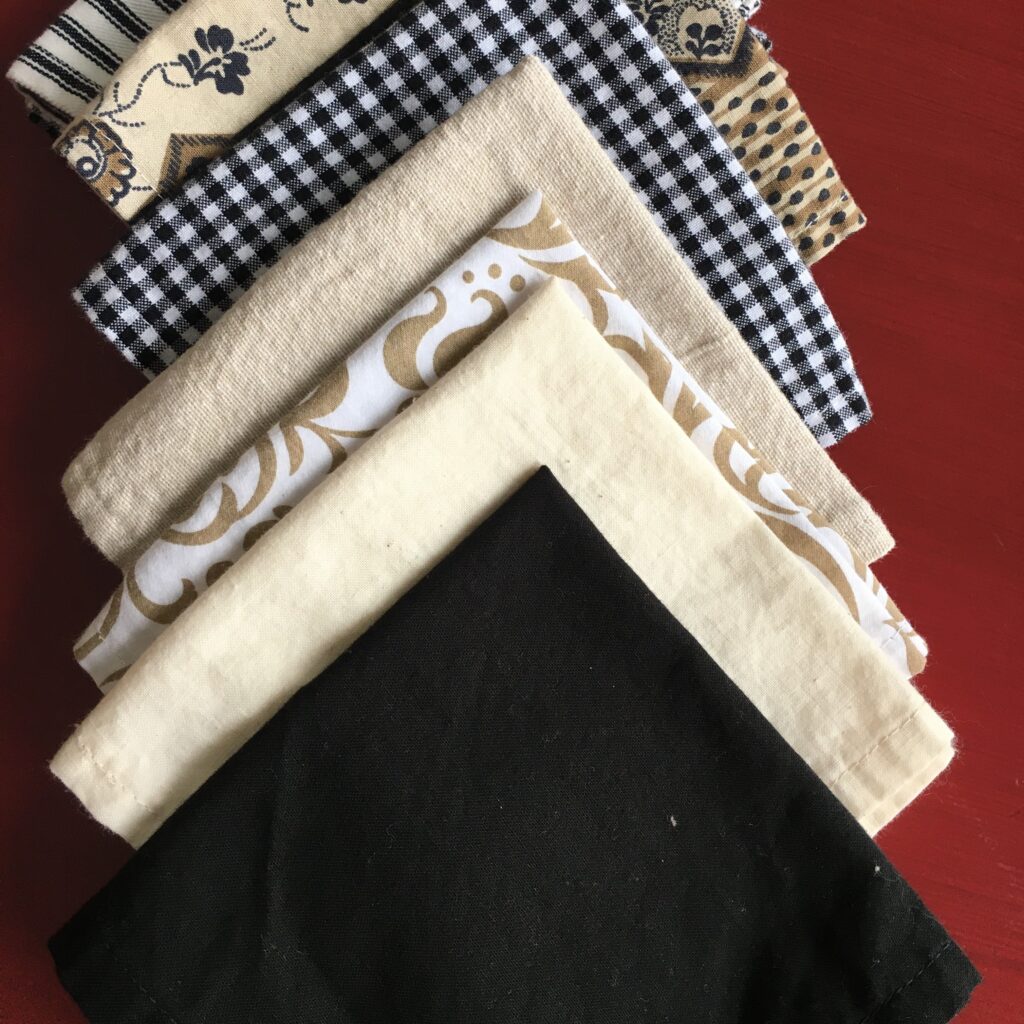 Continuing my efforts to be green-ish, I partnered with Terry at Chow With Me to outfit my chocolate social with a batch of 30 classy napkins. It really elevated the cocktail party experience, and made me feel like an environmental hero! I will now be using only cloth napkins when entertaining! #imsofancy. You can see video of how lovely these napkins looked in the set up of the party on my instagram stories: @meltedkc. Terry also supplied me with some cloth coasters which work wonders beneath the wine bottles.
I love that cloth napkins make my table unique and we always know whose napkin is whose. Most days we can use 1 cloth napkin for all three meals and I throw them in the laundry basket after supper. The cloth napkins stay put on our laps, feel lovely on our faces, and never shred or tear on our sticky fingers. Win, win, win!