Small batch
Nothing can detract from the awesomeness of a fresh picked, in season, local berry. Not even COVID 19.
This year, my daughter and I picked blackberries and blueberries; just the two of us. It was a perfect morning in the berry patches. Gieringer's Orchard had safe protocols and picking sign ups, which allowed us to feel safe while checking in, picking, and checking out. The morning was cloudy and surprisingly cool for July in Kansas. There were so many ripe berries on the bushes that it didn't even feel like work. While we picked, my daughter and I talked about what we would make with all the berries and we had a perpetual contest of who found and picked the biggest berry. It was an experience I think we'll both remember for many years.
The blackberries at Gieringer's are literally as big as my thumb- and I don't have petite hands. It took only 30 minutes to pick 8 pounds of blackberries! 8 pounds?! I have a long list of things I hope to make with those blackberries, and if I don't get to the list, I'll freeze them and use them throughout the year. Right now most of them are sitting tight, unwashed, in a glass container in the refrigerator to maintain their freshness for as long as possible. I always wash berries right before I use them- unless I freeze them.
First on the list was this recipe for Blackberry Lime Preserves. This is a small batch, no canning required, recipe.
Blackberries and lime go together like chocolate and peanut butter. They just really work and taste amazing together. The lime brightens the earthy sweetness of the blackberry and adds a little tartness at the finish. I also added vanilla to mellow the flavors and add that little bit of complexity to the preserves.
These preserves are also refined sugar free. I like to use local honey and grated apple peel as natural sweeteners and thickeners. Apple peel has pectin in it and will thicken the preserves as it cooks down.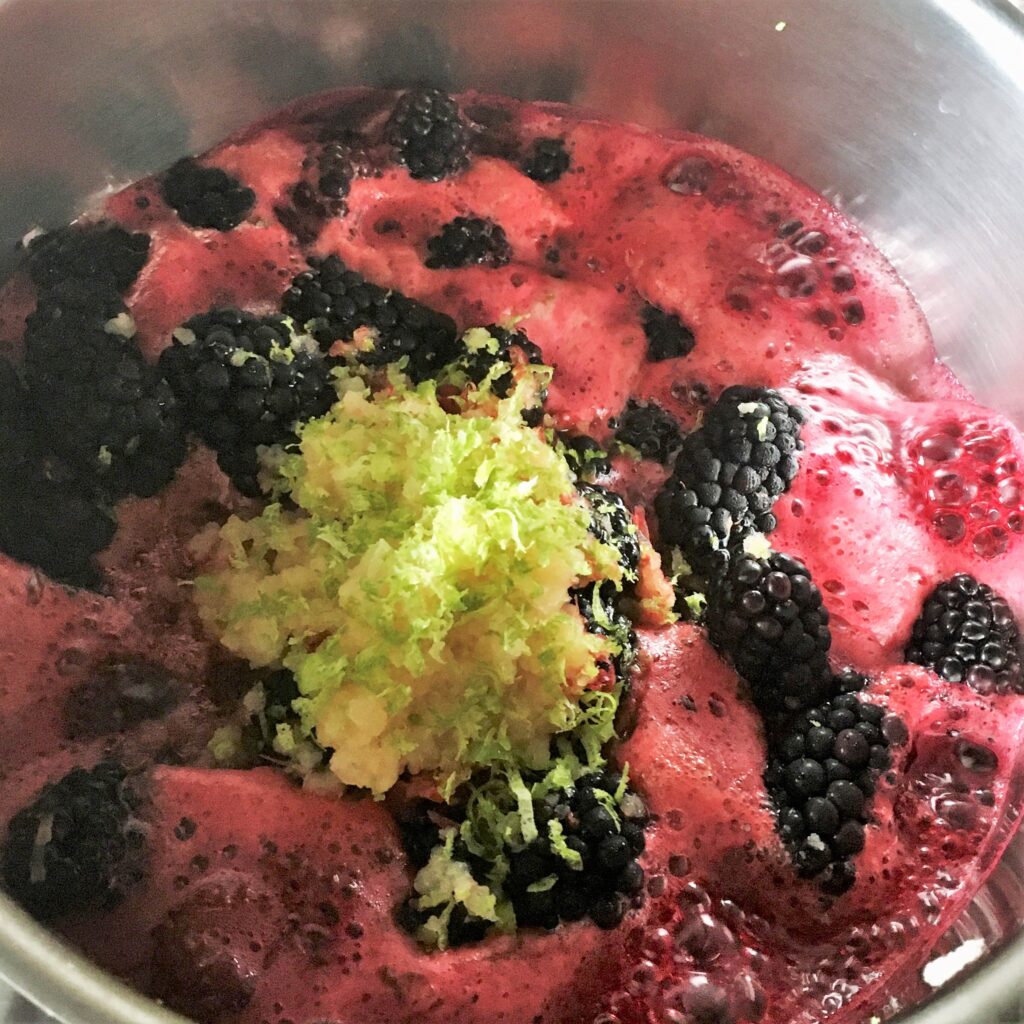 How will I be enjoying these preserves? Well, I would eat them on a train, I would eat them in the rain, I would eat them in a box, and I would eat them with a fox. I do so like them, yes I do, I do so like them and think you will too! (Dr. Suess- sorta. I think he'd appreciate the nod.)
Sure, these preserves will be slathered all over pieces of buttered wheat toast, but I'm not stopping there. I will be dolloping blackberry lime preserves in my oatmeal, tapioca pudding, yogurt parfaits, oatmeal muffins, as well as hot flaky biscuits. How about on a cracker with goat cheese? Or served over a warm baked brie? I am also planning to try this on a s'more with a homemade marshmallow and piece of dark chocolate. I think that will totally work.
Spoonfuls of these preserves will, and have already, adorned some vanilla ice cream and homemade graham crackers.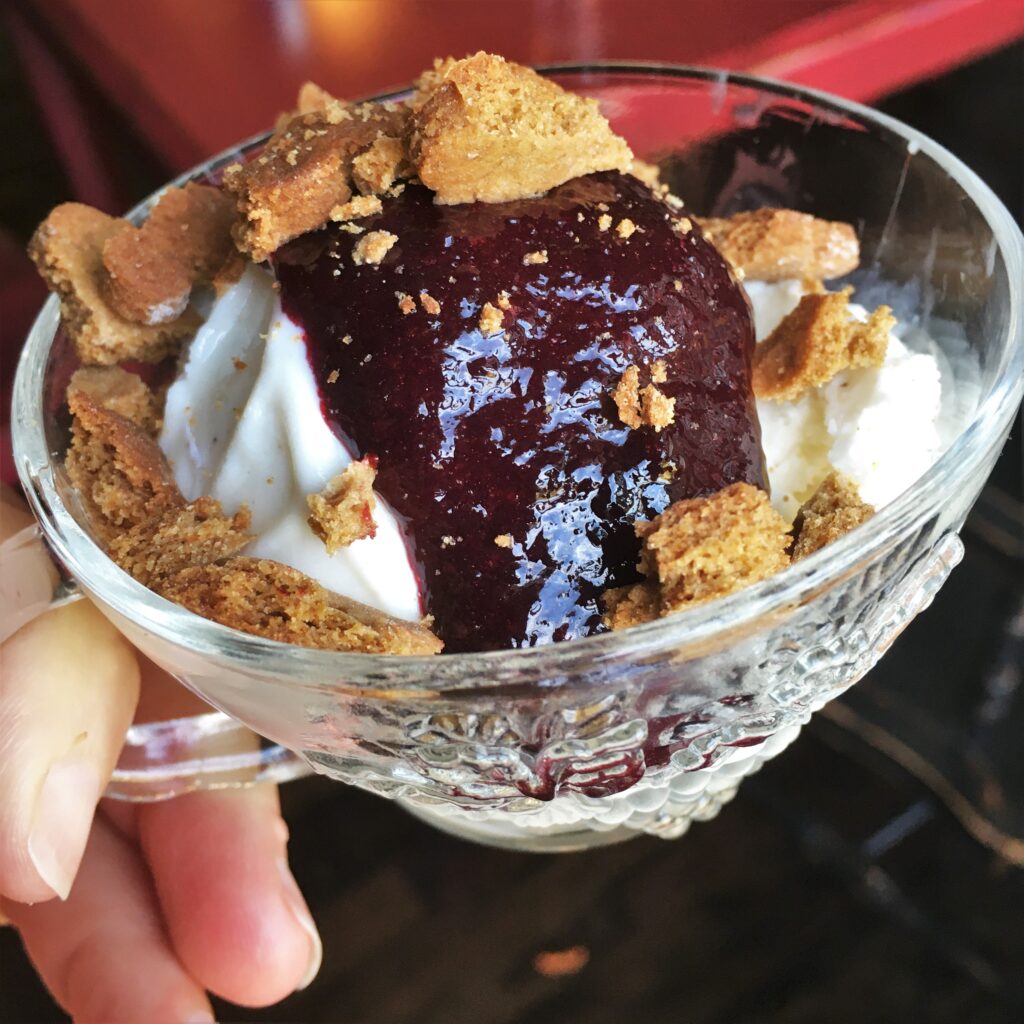 Please share in the comments how you like to spread your preserves around. I'm certain I'm missing out on some good ideas.
Fresh Blackberry Lime Preserves
Ingredients
2 cups fresh blackberries (frozen would also work)

1/2 cup local honey

zest and juice of 1/2 lime

grated peel of 1 whole tart apple

1/2 tart apple, grated

1 tsp vanilla extract
Directions
Combine and cook all of the ingredients on medium in a heavy bottomed pot for 15 minutes. Add 5-10 minutes here if you are using frozen berries.
Use an immersion blender or masher to to remove any large chunks.
Return to the pot and cook another 15-20 minutes on low, stirring every few minutes. You'll know its ready when you run your spatula through it and you can see the line on the bottom of the pot.
Strain and press the solids through a mesh strainer, (optional: reserving 1 tsp of the seedy pulp to add back into the preserves).  Stir.
Store in the refrigerator in a glass jar for up to three weeks.