This limey guacamole can be prepped in under 5 minutes and easily adjusted to any size batch! Holy Guacamole!
It's great in burrito bowls, on toast, over salad, but I have to confess that I usually devour it with chips. (Which is why I am glad I can make it in a small batch!)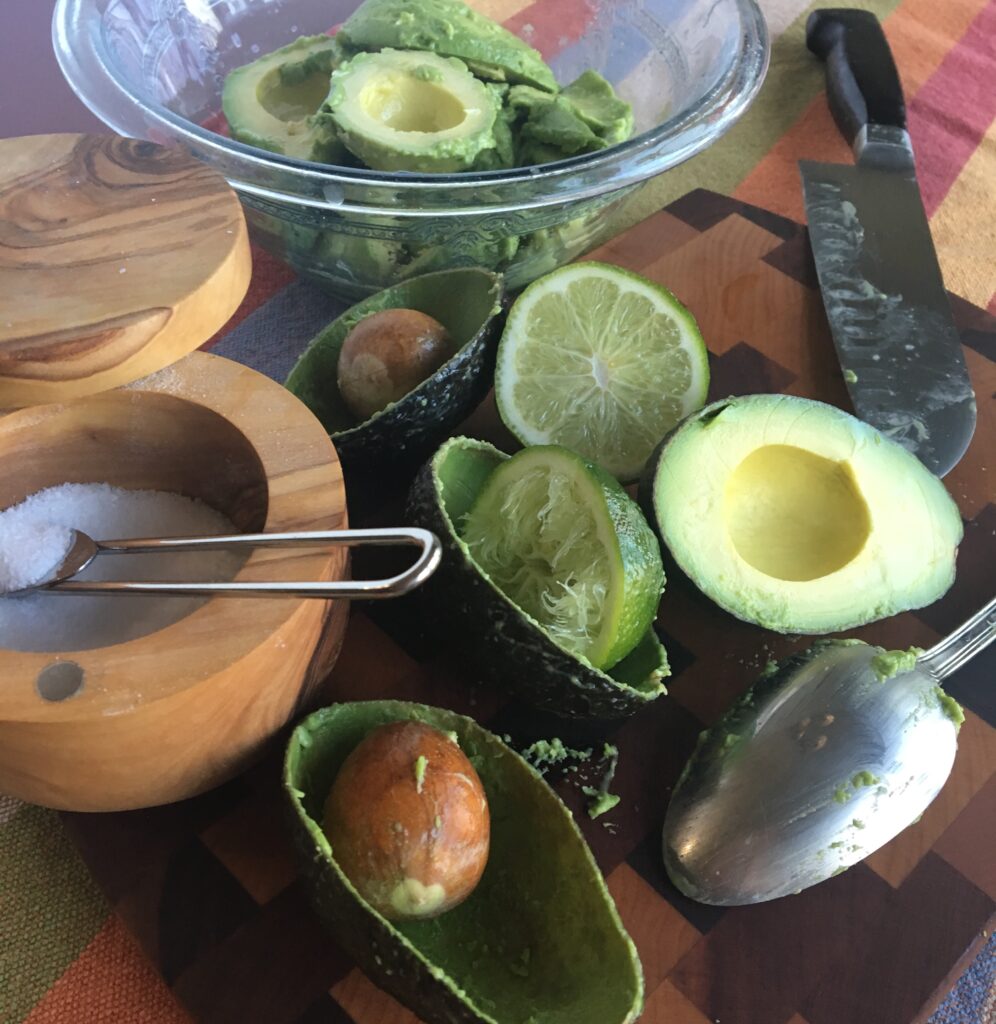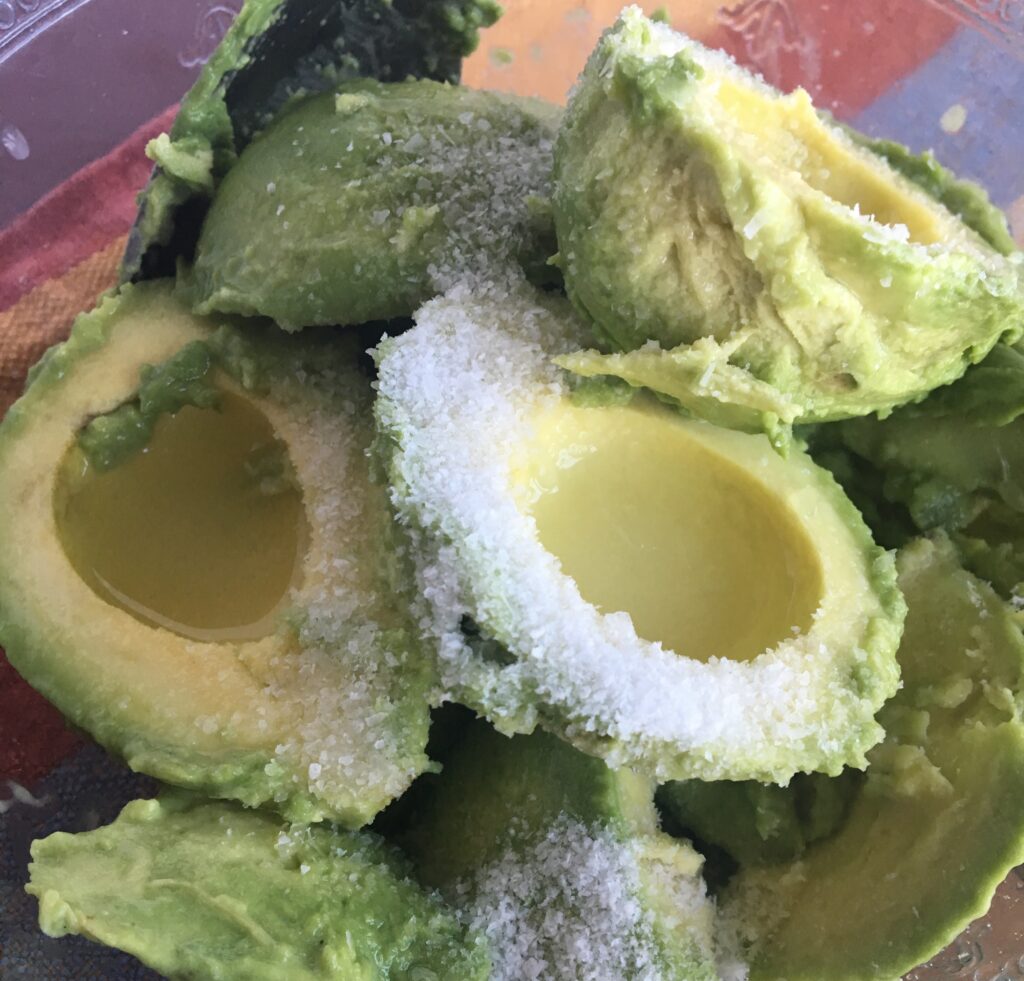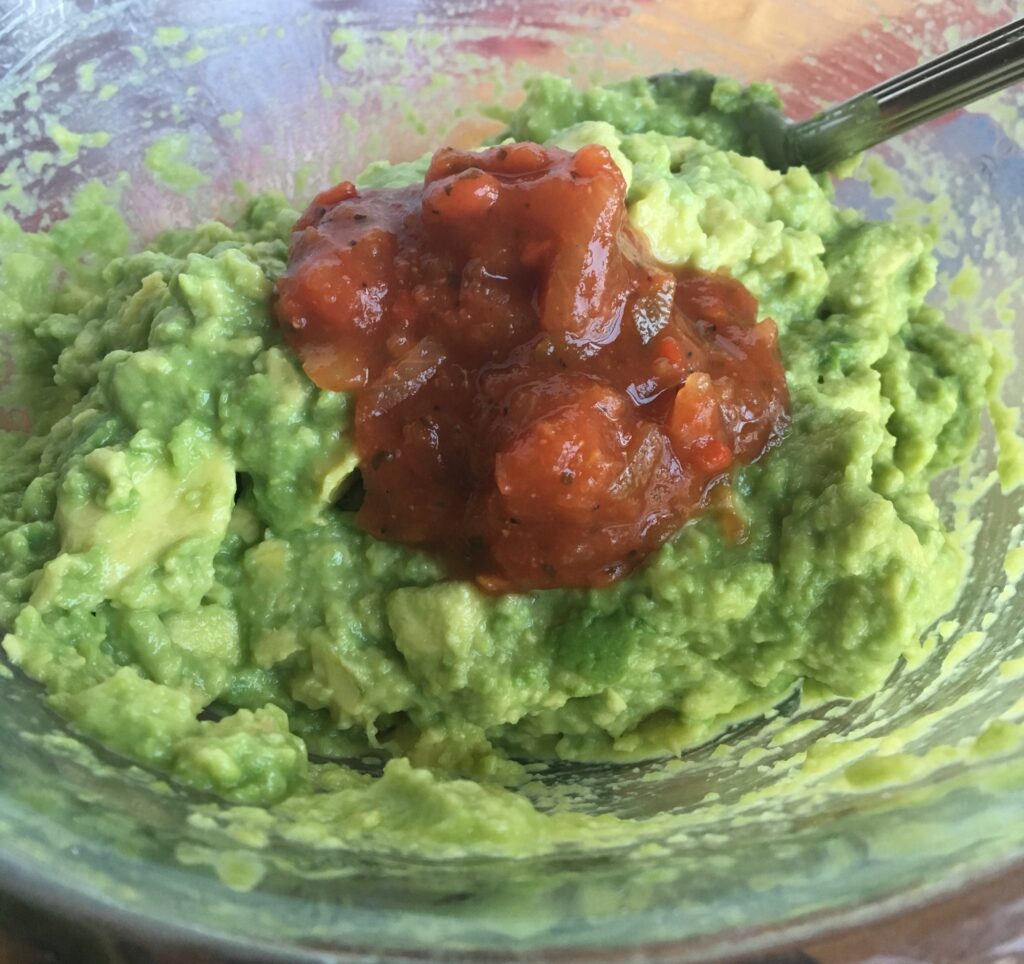 Per small/medium avocado:
Juice of 1/2 a lime
1/4 tsp salt
1 tsp favorite jarred salsa or fresh salsa
I used 4 avocados in the batch pictured.
Just mash the avacados, juice, and salt with a fork or pestle, or masher of choice. Stir in the salsa and you're ready to go.

I like to take the lime over the top and most often use this with lime Beanitos chips or Tostitos Hint of Lime chips.